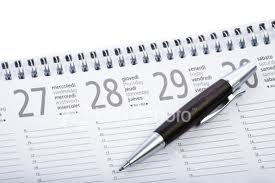 T

he LPDN year is filled with many opportunities for learning through studies, field trips and holidays.
Events are also planned for parents and for parent participation in your child's class.
Check out our current

calendar

and

newsletter

for highlights and scheduled events happening this month
6- First Day of School (All Day Class, M-F 4's and Tu/Th 3's)
7- First Day of School (MWF 4's and MWF 3's)
22- Back-to-School Night (More information to come!)
10- SCHOOL CLOSED- Columbus Day
11- Virtual Family Education Workshop "Fostering Independence"
4- SCHOOL Closed- Teacher In-Service
9- Thanksgiving Food Drive Items Due
24 & 25- SCHOOL CLOSED- Happy Thanksgiving!
13- Virtual Education Class- "Picky Eaters/ Easy Dinner Ideas"
12/23-1/2- Christmas Break
3- School Reopens from Christmas Break
16- SCHOOL CLOSED- Martin Luther King Jr. Day
3- First Day of Pre-3 Class
16- Kindergarten Readiness Session
20- SCHOOL CLOSED- President's Day
21-23- Scholastic Book Fair
22- Family Literacy Night
1- Fall 23/24 Registration Opens
6-9- Parent/ Teacher Conferences
7- SCHOOL CLOSED- Good Friday
10-14- SCHOOL CLOSED- Easter Break
17- School Reopens from Easter Break
3- Teacher Appreciation Day
29- Memorial Day- SCHOOL CLOSED
8- LAST DAY OF SCHOOL
NEWSLETTERS
Each month we send home a newsletter featuring an article on relevant topics about parenting and developmental concerns. Special dates and events are highlighted as well as a calendar specific to the individual classrooms.